Malaysian Trumpet Snail Pack of 5
Spend

$35.00

to

FREE SHIPPING
My second FAVORITE bottom feeder in the entire aquarium hobby! These small baby Malaysian Trumpet snails will help keep your aquarium clean as well as add new life to your aquarium. These cute snails will help keep your fish tank healthy and clean great as a tankmate with betta fish! Their unique shell is designed to crawl under the sand and stir it up. This brings old dirty sand under the surface and brings clean sand to the top of your substrate. This process keeps your aquarium super clean!
5 Per order(we always add extra just in case of any DOA)
Check out This Amazing Food for your snails!
These snails will do great in aquariums bigger than 2.5 gallons and are easy to breed. Some snails may have some discoloration. After shipping allow 30 hours before snails begin to explore your aquarium.
LIVE
Important information!
Snails will arrive in a 2oz Cup with a paper towel. Smell the inside of the container. If there is no rancid or rotting smell the snails should all be alive. A slight smell could mean there are some that didn't make the trip.
Place snails and paper towel in your aquarium, we tend to send baby snails that may be smaller than .25" Also we recommend adding them to one corner of your aquarium to track if they move.
Check out our

DOA Policy here
View full details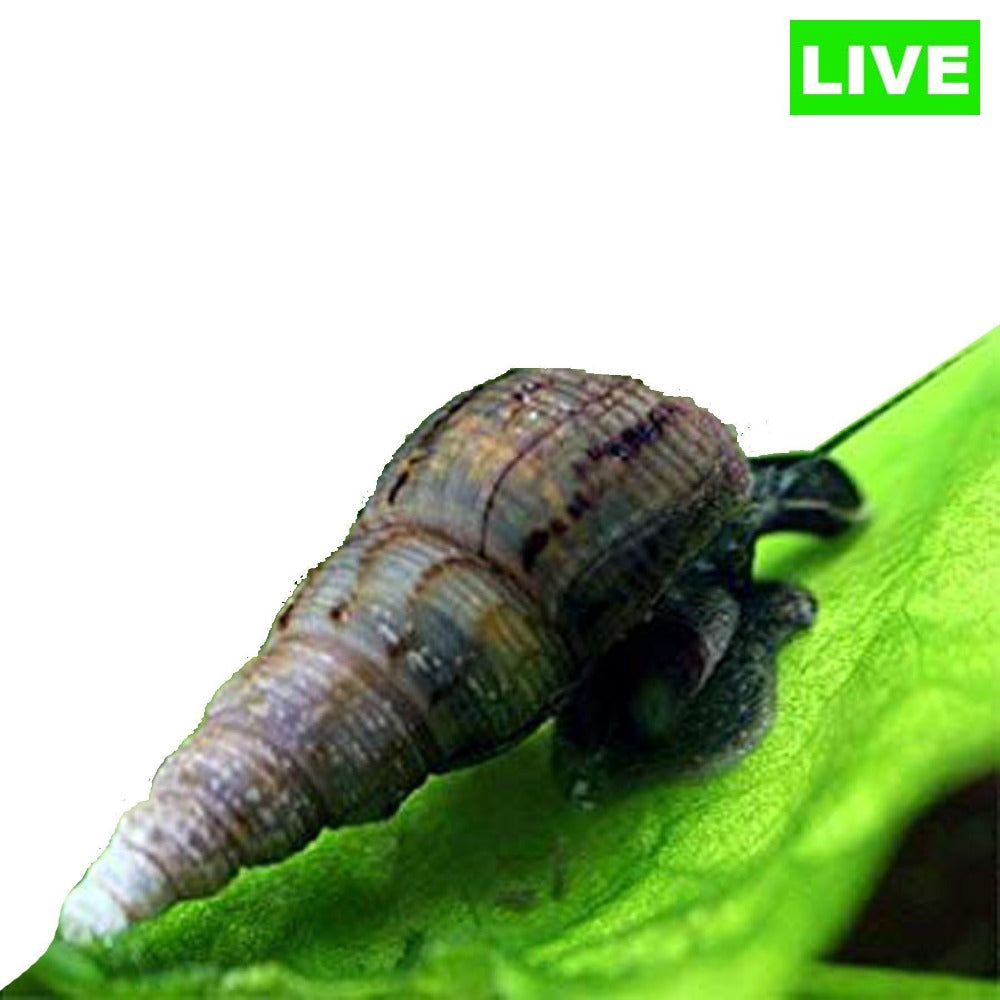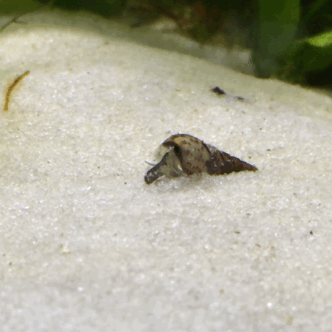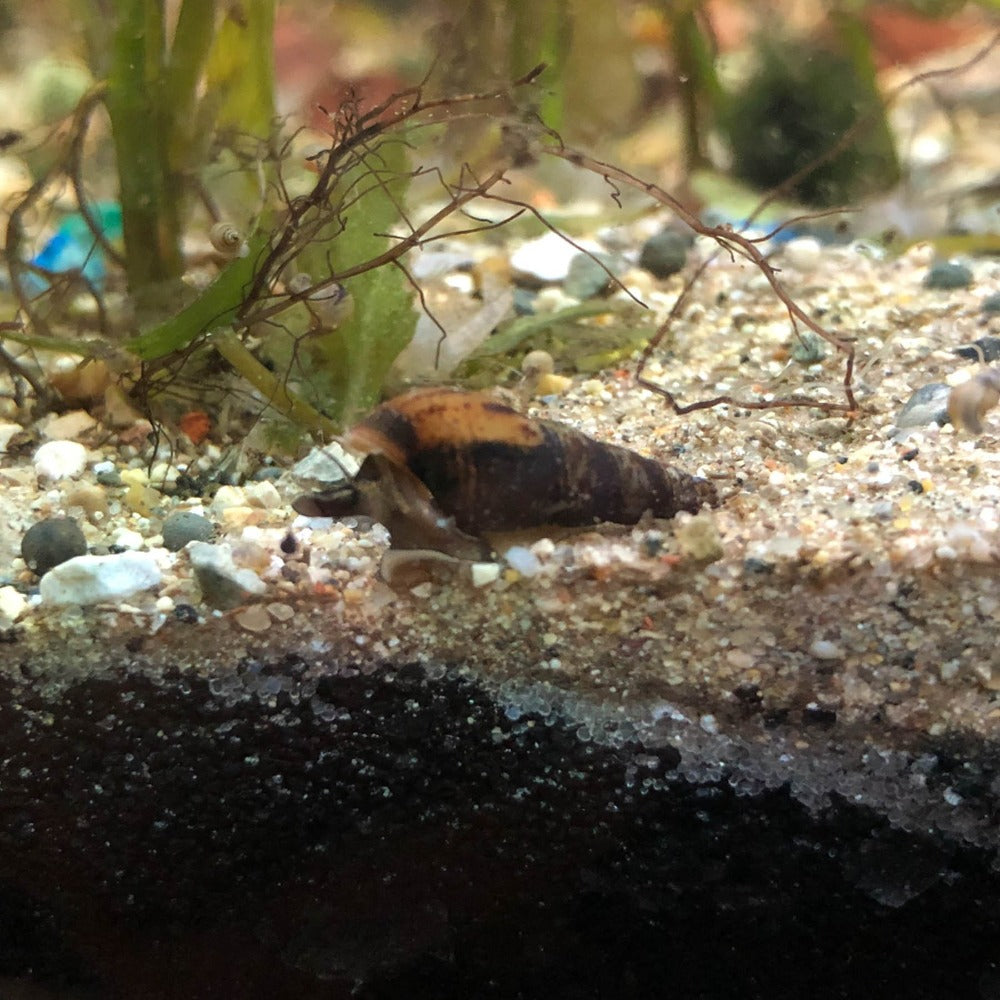 Malaysian Trumpet Snail Pack of 5
I loved these snails
There were actually about 8 snails in my shipment. They were all alive and grew so fast! Now they're all over the aquarium, cleaning and eating. They're cute.
Order of mts
All were alive on arrival.They are active at night and early morning.i sometimes don't see them for a day or so then see them out on the glass or scouring the bottom.
Reeeealy small.
They all arrived alive and moved around in their temporary home. I had to put them in a much smaller tank and still lost every single one almost immediately. I haven't seen one for days. They're just too small to find. Even in a 20 gallon tank.
So cool!!
The snails were all alive and after a few weeks the tiny babies became bigger - I've got a whole zoo now!
Great service & Products!!!
We ordered 2× 5 Pack of Malaysian Trumpet snails and we received them on time, alive, and healthy and we also got 4 extra and as of today all are still alive and healthy so we have 14 snails and they are already having babies and I'm super excited about that!!! Thank you Wild Pet Supplies!!!