GLOW In The DARK Mushrooms | For Terrariums with Crested Geckos, Leopard Geckos, Isopods and more! 4 PACK
Spend

$35.00

to

FREE SHIPPING
A perfect way to spice up your terrarium! Mini glowing mushrooms! 🍄4 Mushrooms included!Note the pictured mushrooms are our white/green glowing mushrooms - they may be brighter than our glowing blue!100% Safe for terrariums or fairy gardens. I use them in my crested gecko terrarium to make it look better at night. They can hold their charge for a while but will not stay bright for hours. They charge from sunlight, led light, or regular ambient lighting. The stronger/longer they spend in light the brighter/longer they will glow! Made from BioPlastic which is plant-based and better for the environment! Check out our other terrarium decor for more!!
View full details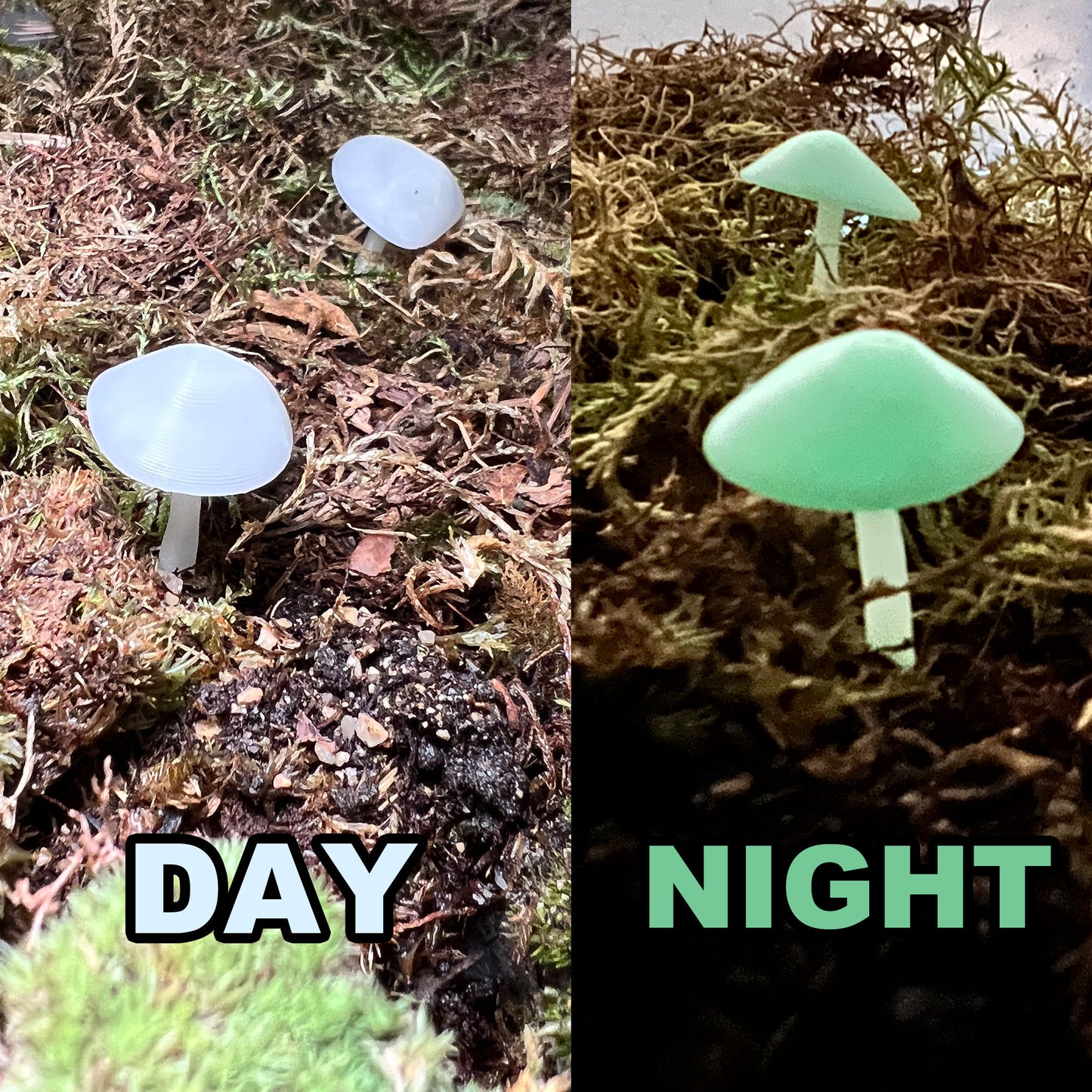 GLOW In The DARK Mushrooms | For Terrariums with Crested Geckos, Leopard Geckos, Isopods and more! 4 PACK
Cute
Super cute little mushrooms. They don't glow very long after the UV light is off, but I haven't tried with the pen yet. Very cute addition to my terrarium.