Regular price
Sale price
$2.80 USD
Unit price
per
Deal
Sold out
Shipped From WI, USA |
Learn More
Low stock: 1 left
Live Aquatic Plants!
This listing is for 2 quarter sizes of Salvinia minima and duckweed! This plant is super easy to care for and keep! Floating plants are great for aquariums as they stay on the surface, add hiding spots for fish, and also help filter water in your aquarium!
We grow them in our own aquariums with clean water! Please note there may be live snails on the plant they can be picked off or added to your aquarium.
Pictures were taken of our aquariums with the live plant
View full details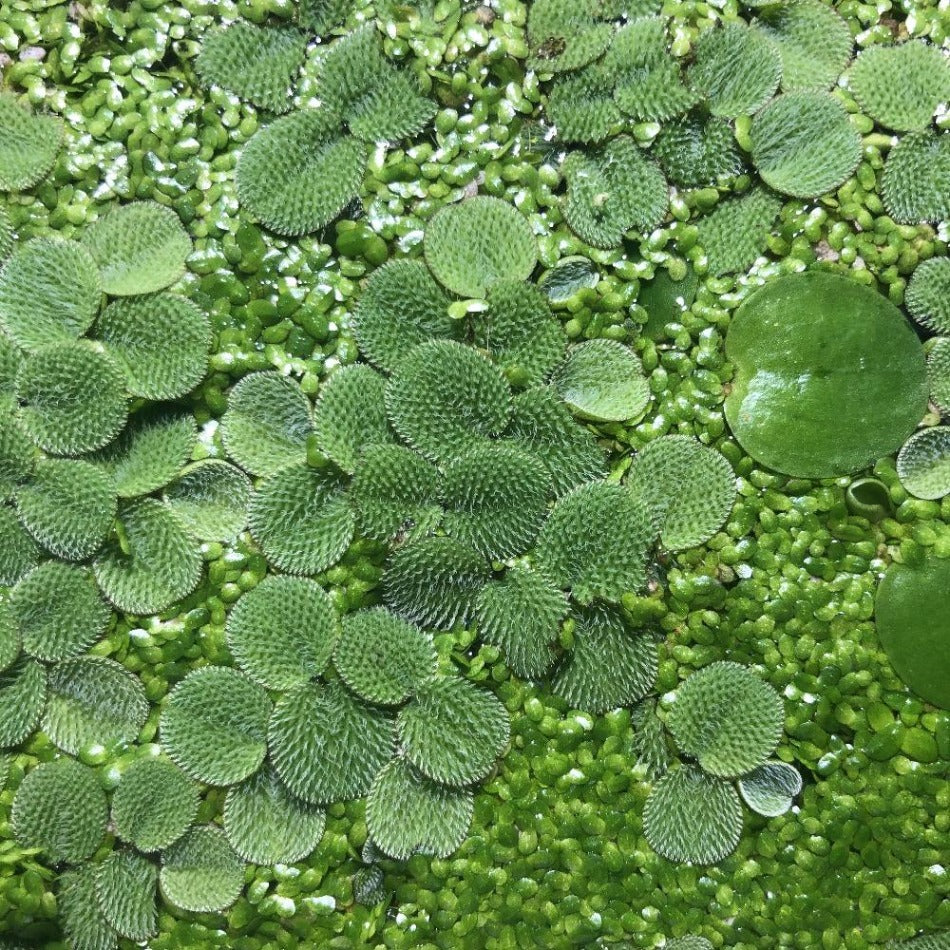 Growing like weeds
Great Product very happy thank you
Water Spangles (Salvinia Minima)
Beautiful plants
I am very happy with my order. All the plants look super healthy and it's a big amount of plants for the price you pay. Great costumer service too. I wish they had more variety of plants to buy from.
Overall amazing!
I am very impressed with my order all the plants were in excellent shape! The only problem I had was on closer examination there were little worms swimming around, I also found 1 pond snail. Make sure you clean off your plants before adding them into the tank and I also suggest letting them sit in a "Quarantine Bucket" for about 24 hours and double check them with a bright flashlight to make sure no more worms or snails are present on them before putting them in the tank.