Regular price
Sale price
$12.30 USD
Unit price
per
Deal
Sold out
Shipped From WI, USA |
Learn More
This is our brand new aquarium shrimp hide! We use this in our cherry shrimp breeding aquarium. It helps protect small and adult shrimp for fish while they are feeding or molting.
• Custom-made to fit perfectly in your tank.
• 9 individual slots for your shrimp to hide in.
• Can be used in shrimp tanks or planted shrimp tanks.
• Made from our custom blend of Bioplastic.
• An environmentally friendly alternative to plastic.
• Easy to clean.
The total size is 3.25" x 2.55" 2.35"
The hole sizes are .75" x 2.55"
It won't take long for the shrimp to discover and use the hide. We have even attached moss to the outside of the hide with string. The moss helps microorganisms grow, it's extra food for your shrimp!
It is made out of our Bioplastic which is better for the environment! They are SAFE for aquariums and shrimp! We wash them after making them but recommending rinsing them as well.
Please shake and tap the hide to help it sink, some air bubbles could be stuck.
View full details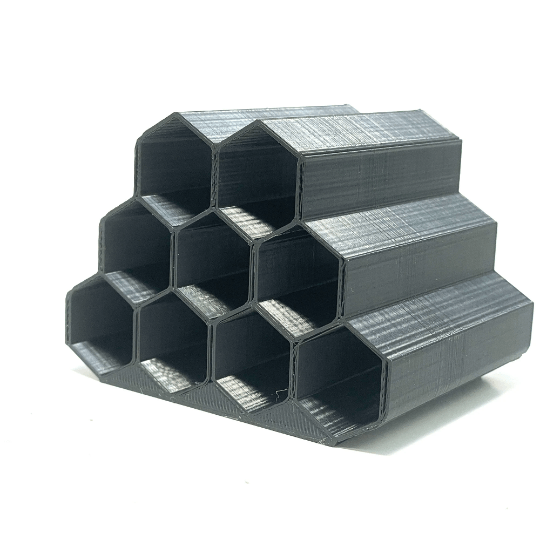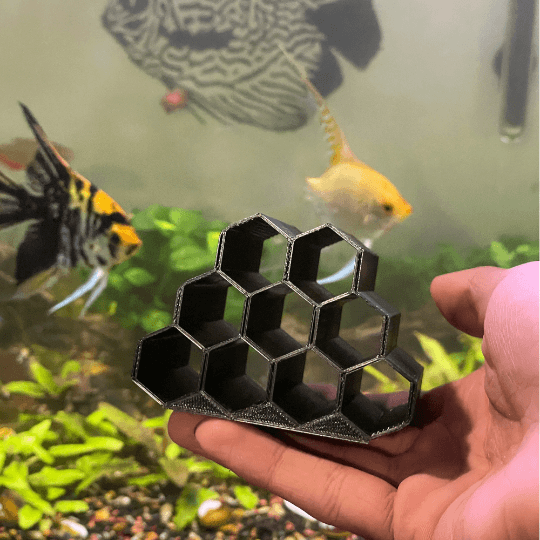 Perfect hide for my shrimp
Love it for my shrimp tank the hide has a bunch of holes! Also love the insect dishes for my ispods! Cant wait to get more.